Two-Day Sale Featuring Wide Format Signage Printers, Commercial Sewing Equipment, and More

Wood Dale, IL (December 4, 2020) HYPERAMS, LLC recently announced the online equipment auction of Dimension Design, a former event and experience agency that manufactured wide-format graphic signage and structures in fabric and vinyl media for exhibits, events, and corporate meetings. The auction is being conducted by order of the Northern District of Illinois Chapter 11 Case No. 20-17920.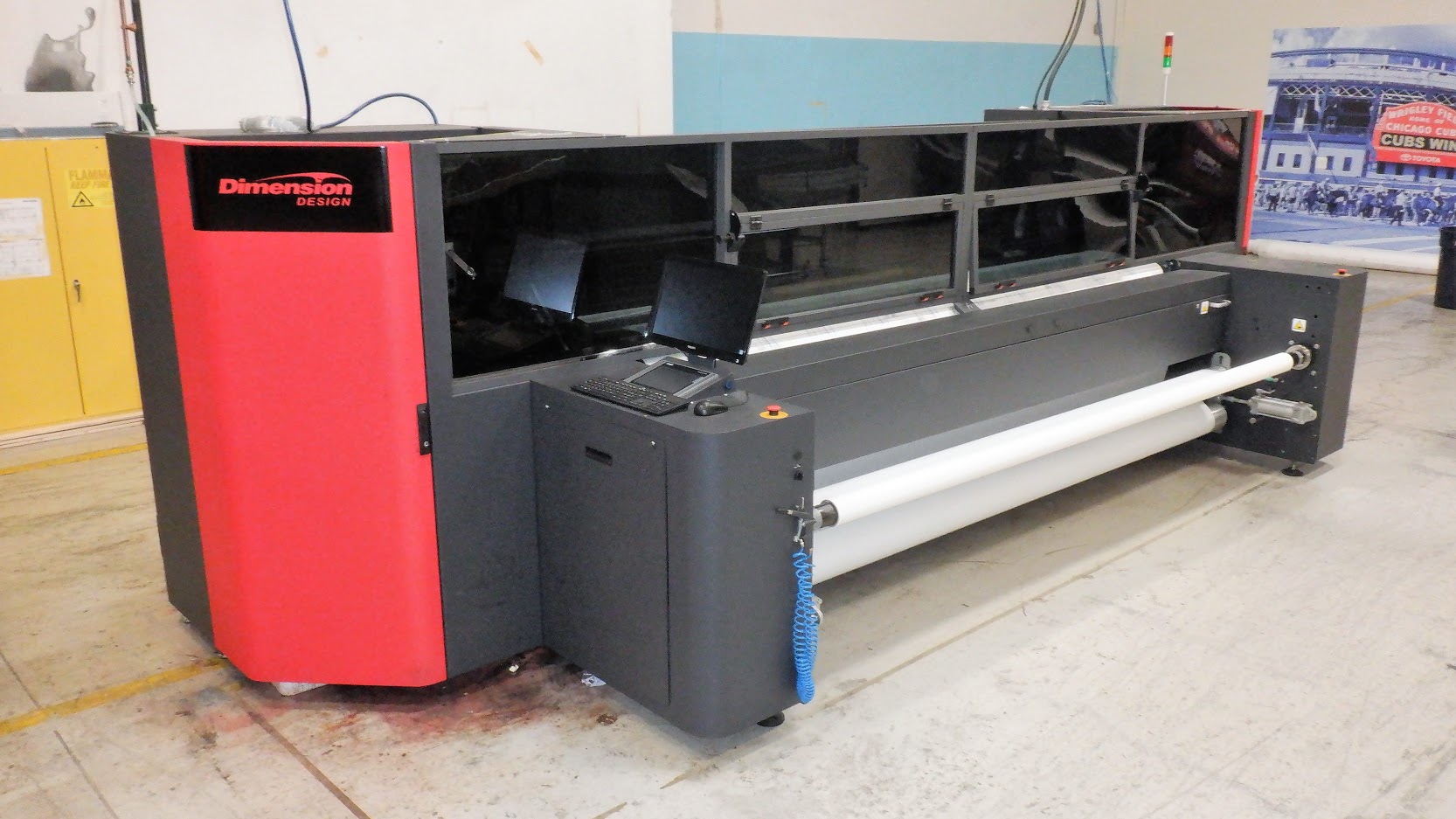 Assets in the online auction will include a variety of wide format printers and heat transfer presses, commercial sewing machines (including automated and single needle), fabric carousels and related inventory, laser and flatbed cutting systems in multiple sizes (one as new as 2019), and a wide selection of aluminum stock material, as well as fabricating equipment, including turret mills and benders, saws, and welders, along with material handling equipment, support equipment, and much more.
"This will be a significant opportunity to purchase beautifully maintained, late-model EFI Reggiani wide format printers, along with corresponding heat transfer presses," said HYPERAMS President Tom Pabst. "Don't miss this once-in-a-lifetime opportunity to purchase state-of-the-art equipment at auction prices."
HYPERAMS is conducting two separate online auctions of the assets through major industrial auction platform Bidspotter. Bidding for both auctions has started. The first auction will include assets located in the company's Glenview, Illinois facility. Lots for the first auction will start closing December 15, 2020 at 10:00 AM CST. The second auction will include assets located in the company's Las Vegas, Nevada facility, with lots starting to close December 16, 2020 at 10:00 AM PST. Inspections will be by appointment only on December 14 and 15 for the Glenview and Las Vegas locations, respectively.
For more details on this and other upcoming auctions, please visit www.HYPERAMS.com or contact Director of Auction Services Burdette Wilber at bwilber@hyperams.com or Assistant Director of Auction Services Jake Josko at jjosko@hyperams.com

If you are interested in discussing our auction and liquidation solutions, please contact Senior Vice President Gene Arenson at garenson@hyperams.com
About HYPERAMS, LLC
HYPERAMS is a full-service auction, appraisal, retail liquidation, and reverse logistics firm. We specialize in assisting both distressed and healthy companies manage surplus assets by providing a complete asset disposition strategy. The Asset Disposition division focuses on investing in and monetizing assets through orderly liquidations and live and webcast auctions. The Appraisal division provides valuations of machinery & equipment and inventory in all industry verticals. HYPERAMS has performed thousands of appraisals, auctions, and store closings on behalf of financial institutions, restructuring professionals, private equity firms, and business owners. Our reputation is our best asset.