PressXchange v Pressexchange: what happened to the missing e?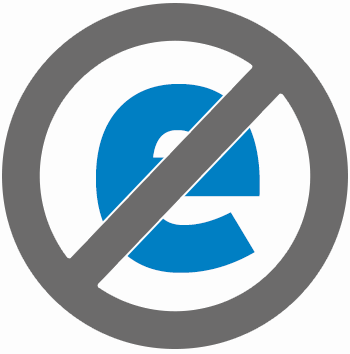 John Roadnight explains.
I started to think about setting up a specialist site for used printing equipment back in 1997. Like most middle-aged people then I didn't know a lot about the internet (my colleagues here will say little has changed…) and rarely used it, but the logic of allowing printers and bookbinders anywhere in the world directly to access the great range of used and rebuilt presses and finishing equipment available in Europe, North America and Australasia was overwhelming. There were a few sites already existing, but either the business model was wrong – they aimed to make commissions on sales, so hid information on sellers from buyers and buyers from sellers – or they had few machines listed and little effort seemed to be put into making them successful. I believed a site would only work if it was completely transparent and if it listed a high proportion of the machines available on the market at the time.
I had been in the used printing machinery industry for many years and knew most of the big players. Initial research - dozens of phone calls and visits, persuaded me they would support me -God bless them - so I decided to invest a high proportion of the money I had and develop a site – to take the gamble. Nearly all of those dealers who joined us in the year 2000 are still with us today and our site is an essential part of their marketing strategy.
But what should I call my new site? I wanted "press" in the title as I was sure most interest was in the actual printing machines (although from the start we didn't neglect bindery and finishing, prepress and converting equipment), and "press", or variations of it, was understandable in most European languages. For a while I was tempted by jokey PressUp, before deciding that PressExchange was the best, only to find that pressexchange.com had already been registered by a group of student newspapers in the USA a few days before I tried to buy it. But pressXchange.com was still free: I definitely wanted a .com domain as I planned a business operating internationally, but I worried that losing the "e" to make pressXchange might make the site less memorable. I was, though, mollified when a friend pointed out that, to the search engines, Pressexchange looked very like pre-sex-change, and we might end up attracting completely the wrong sort of clients to our site…
So pressXchange we were, and that is how we launched. We co-operated with our namesakes in the US, re-directing traffic between the two sites, before they sold me the pressexchange domain name in 2002 and we linked the domains together – you can still access us through www.pressexchange.com. Google data show that over 20% of people searching for us do so with "pressexchange", but we don't mind: the most important thing is that they find us and the great machines on offer from our great dealers!
Read all the industry insider articles »