IPEX 2017 Dealer Showcase - 31 Oct - 3 nov 2017 - NEC | birmingham | uk
The best Graphic Arts Machinery Suppliers in the world advertise on pressXchange.com. Meet them at IPEX 2017
ATLAS MACHINES DIRECT (UK) LTD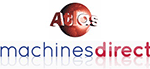 Atlas Machines Direct provides the Bookbinding and Finishing Industries with a dedicated used machinery service of the highest level and offers a genuine alternative to buying new. An experienced team of technical and commercial staff are on hand with expertise gained through many years of handling a comprehensive range of Bindery, Finishing and Packaging Machinery, enabling us to develop the finest worldwide service available from sales, to logistics, to installation all at very competitive prices.
BENFORD UV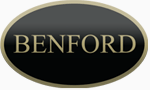 If you can't find the UV press you are looking for - we can retrofit a system to your own custom requirements, any press in any country.

Benford UV have been in the field of UV & IR drying/curing systems since 1988. We manufacture energy efficient, cost effective, UV & IR drying systems, for customers worldwide. We also offer service, spare parts and lamps for all makes of UV dryer Systems & IR dryer systems.
CARE GRAPHIC MACHINERY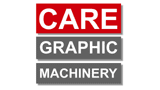 Care Graphic Machinery was formed over 3 decades ago with one simple mission in mind, to provide our customers with quality used machinery supported by unbeatable service and technical advice enabling them to increase productivity and therefore develop their businesses.
This belief has been the basis of our continued growth and the foundation for the forging of valued and long-term partnerships.
EXEL PRINTING MACHINERY

Exel Group is an international machinery supplier, dealing mainly with sheet-fed offset presses. We have excellent contacts world-wide which allows us to offer high quality equipment at very competitive prices. We take a very long-term view of business relations, and as one of the used machinery's leading and most experienced dealers, Exel are recognised innovators in this field. Our engineering team are highly experienced and dedicated professionals, who can fault-find and diagnose problems on a range of equipment, service, dismantle and re-install such equipment, and overhaul using the latest technologies to provide equipment from "as is" to fully rebuilt status.
GRAFITEC PLC
Visit our factory and see for yourself the largest display of machinery – always over 100 machines in stock – and see for yourself why Grafitec has grown so quickly into UK's foremost supplier. See for yourself the quality of our workmanship – check with our customers here and abroad the commitment to after sales service that we give – lastly check our prices which you will find very competitive. We do not simply want to supply you with equipment now, we want to continue to do so into the future, but we can only do this by supplying you with the very best equipment with the best value for money. We have our own trained engineers to install, commission and train and help our customers bring the equipment into full production in the fastest possible time.
ICON GLOBAL MACHINERY
Icon Global Machinery is a well established and reputable company in a used printing machinery trade. The company mainly owns its success to highly qualified directors and skilled members of staff. The company has been on the market for over 40 years.

For the search of finest machinery equipment, we cooperate with the companies from 5 different continents.
NYLAND GRAPHICS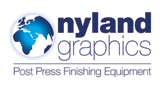 Established in 1989, we specialise exclusively in the supply worldwide of expertly refurbished book binding and print finishing equipment manufactured by market leaders including Muller Martini, Wohlenberg, Heidleberg, Perfecta, Stahl, MBO and Kolbus. From our base in Somercotes, Alfreton, Derbyshire, England (UK) we guarantee complete Quality Assurance with our engineering programme inviting customers to our factory and workshops, and to view our stock of reconditioned book binding and print finishing equipment.
TRINITY PRINTING MACHINERY
At Trinity Printing Machinery we are professional, experienced and reputable dealers of used offset printing machinery. We deal with only the finest printing machinery and provide the printing industry with all Printing Machinery Solutions under one roof. We buy and sell used printing equipment, pre-press, press room and post-press equipment; we also provide a variety of services such as offset press maintenance and repair, rigging, installation, relocation, equipment training, consulting and appraisals. The printing industry is constantly changing and we are confident in our abilities when it comes to the equipment our clients need to stay competitive and efficient. Contact us to discuss what available options are there for your business. We are here to help you determine the best strategy to meet your current obligations and future goals. Our global network provides us with a great variety of quality second hand printing machinery and bindery equipment. Just select the category of machinery you wish to view on our current stock list of available equipment we have to offer. Availability of machinery is changing on a daily basis.
WEST PARK GRAPHIC EQUIPMENT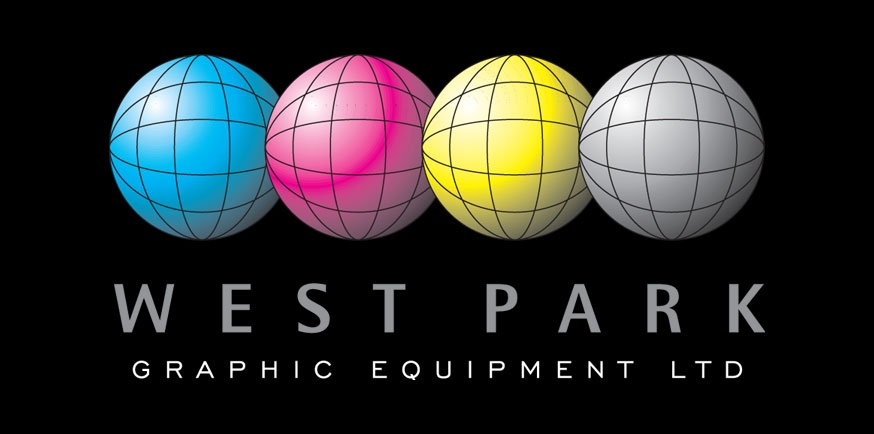 West Park Graphic Equipment – Providing the complete solution to your printing and finishing machinery requirements since 1984.

We specialise in the purchase, refurbishment and sale of quality used printing and finishing machinery from all the leading manufacturers: We deal in printing machinery from manufacturers including Komori, Heidelberg, Ryobi, Mitsubishi, KBA and Man Roland and finishing machinery from such names as MBO, Stahl, Horizon, Polar, and many more.

Over the 33 years we have been in business we have built up a large network of printers and dealers all over the world, enabling us to locate even the most specific equipment. So whatever your requirements, we will find a machine to meet them.

At our dedicated facility near Leeds we have the resources and trained staff to fully refurbish both printing presses and finishing equipment. Our rigorous standards ensure that all machinery installed by West Park Graphic Equipment are of the highest quality, backed up by our warranty and service support.
WHITE HORSE MACHINERY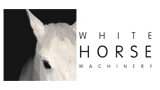 White Horse Machinery is the UK's largest supplier of pre-owned Heidelberg presses. For nearly two decades WHM has been the undisputed Worldwide market leader within the Industry for the supply of pre owned and reconditioned printing equipment. In order to accommodate a greater selection of presses, we recently moved to a larger and modern purpose built factory and office facility near to Leeds in the North of England. The benefits of this relocation, mean that we are able to provide our customers, when required, equipment that has undergone an extensive refurbishment programme ,carried out by highly skilled, and experience technicians.

As well as installation and operator training wherever in the world. Initially in the early stages of our development the business concentrated primarily on selling in the UK and European markets. In the past ten years Export sales have dramatically increased, and although we still buy the majority of equipment within Europe, a large proportion of this is sold to ever expanding Export markets, in particular South America, South East Asia and the African continent.