Service innovation to keep us one step ahead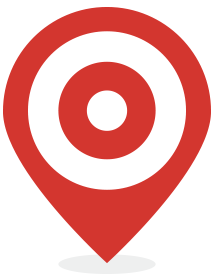 With over 170,000 users of print machinery on our books, we've learned that making lives easier is what matters most. And when many of our customers tell us that buying and selling machinery is often time-consuming, resource intensive and an impact on the day job that they could do without, we know it's time to take notice.
So we're on a mission. A mission to help our clients find, buy or sell the best machines available, with ease. And as we don't buy or sell machinery ourselves, we can dedicate our efforts into providing a first-rate service through an impartial, valuable platform for you to trade. PressXchange is passionate about delivering excellent service - putting new and used presses and the people who rely on them, together.
So how can we help you?
If you're thinking of selling then tap into our Free Valuation Service. Gain direct access to over hundreds of dealers worldwide and find out what your machine may be worth. Our simple and quick service means you can easily collect a range of valuations to help you decide whether to sell and what you might expect. By tapping into a pool of experienced dealers to find out the best potential price for any machines, you'll be able to compare results and be reassured in the knowledge that you'll be getting the right price when the time comes.
If you're thinking of buying, make our website your first port of call. You'll get access to nearly 2,000 high quality machines via our up-to-date database of machines for sale, offered by the industry's leading sellers for graphic equipment and services. You can also sign up to receive emails of equipment that's relevant to you and set up a 'machine alert' to receive an email each time a new item is listed that matches your search criteria. If you're looking for something specific, then tap into our Free 'Machine Wanted' service, where you can create and post an advert to allow dealers to find you the right equipment or contact you direct. The advert is posted to 150 leading equipment suppliers who will use their wider network and contacts to locate a suitable or alternative machine for you. Your wanted adverts will also trigger alerts when a matching machine is added onto pressXchange at a later date.
How you can help us?
As part of our dedication to service innovation, at this year's Print Show in October (Birmingham NEC, October 11-13th) we will be unveiling our new VIP Executive Search Service, which aims to help buyers by taking the hassle out of finding their ideal machines. The service includes researching, sourcing and presenting the best list of machines available on the market that matches the buyer's search criteria. So if you're looking for a particular model or piece of equipment but can't find what you need or don't have time, then this service could be ideal for you.
But we want to know what you think.
In order to continue to provide you with the best service possible, we need to find out what it is you really need - your feedback is important to us. Visit us at the Print Show on Stand P49 and tell us what you think would make our Executive Search Service your number one choice when looking to buy new equipment. Our staff at the stand can tell you more about the service on the day and what it offers and there will be comment forms available for your feedback. (Can't go? We'd still love to hear your views so contact Zeke Taiwo, Sales & Marketing Director with your comments at zeke@pressxchange.com. and put VIP Executive Search Service Feedback in the title.)
The Print Show is a chance for us to meet customers and potential customers and find out how we can improve the process of looking for new and used machines but also to explain more about what we offer and what sets us apart.