LOOKING AT THE YEAR AHEAD
John Roadnight, January 2017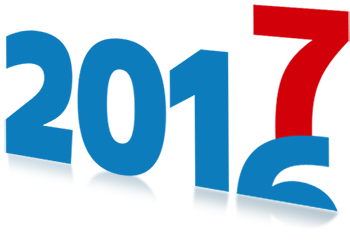 2016 was the most unpredictable of years politically. Yet previous trends in the printing industry continued, with digital and wide format's slow but remorseless advance, and packaging and label production growing at the expense of general commercial print. Nevertheless Drupa reports showed that there are still many companies with the confidence to expand and invest in new kit, while the presence of so many machinery dealers in Dusseldorf and the feedback they gave us proves that there is a lively demand for high quality used machines not only from developing markets but within Europe and North America as well. The substantial savings, excellent productivity and great return-on-investment from the purchase of late model equipment encourages many well-established printers and bookbinders to go in this direction. Leaving the main problem for the dealers; not to find customers to sell to, but where to source the great quality machinery that the markets demand? And that we know the market wants as we track not just the (ever-growing) number of enquiries sent to our advertisers but also the equipment searches that are made: the interest in 8, 10 and 12 colour presses continues to flourish.
With this shortage of machines in the market, how have we in the last two years nearly doubled the number of machines offered on pressXchange, and with no fall-off in the quality? It is because more and more dealers see us as their gate-way to printers worldwide and know that pressXchange is where print professionals come to do business.
2016 saw us turning our heads to giving you better value. We increased the website's editorial content, with regular contributions from industry experts like Nick Howard and Andy McCourt along with news and views pieces relevant to the industry and its future.
In 2017 we will be interviewing some of the dealers who play a valuable part in making used equipment a viable and reliable way for printers to build their businesses, starting with LA PostPress from Germany. Additionally, as part of our aims to continually innovate our service offerings, at the Print Show in October, we promoted the concept of an Executive Search service and asked for your feedback. Thank you to those of you who responded. Having listened to your views we have decided not to progress this for now. However, 2017 will see us continue to look at how we can deliver on our service promise to make it as easy as possible for you to buy/sell equipment.
Our purpose is to help you find the information you need, and to put you in touch with the best machinery dealers in the world. So if you have any suggestions or ideas on how we can do that then please let me know by emailing me at john@pressxchange.com.